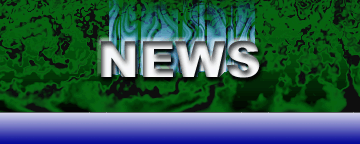 NEWS 4- 20 - 00
Ruff Ryders' Next Venture
The Ruff Ryders/Cash Money tour is over and ended without the last scheduled performance. The last show in Phoenix was cancelled because all of the performers on the bill suffered from exhaustion. Eve's publicist told LAUNCH that she had even been diagnosed with dehydration. But although they were exhausted, they still found time to record on the road. Look for Ryde or Die: Volume II. Along with the entire Ruff Ryder family, look for appearances by Redman, Method Man, Snoop Dogg, Busta Rhymes, and Juvenile. A difference from Volume I and Volume II will be production. While Swizz Beats laced all the tracks for Volume I, Volume II will have a more different array of producers, including Dr. Dre, Timbaland, DJ Premier and new Ruff Ryder producer Teflon. Eve and Jadakiss from the Lox appear on the first single, the Teflon produced "Got It All".
NEWS 4 - 10 - 00
Limp Bizkit is in the studio making his new album titled "Limpdependence Day" coming out July 4th 2000. And guess who he chose to make some of the beats. Hip Hop's finest, Swizz Beatz. Swizz will be producing atleast 4 tracks on the album. Swizz Beatz has worked with many rock artists to mka e beats. He did beats for Rage Against the Machine and Biohazard. Way to go Swizz. Tell me what you feel about Swizz making rock beats. E-mail me at eug_2g@yahoo.com. I'll have more on this later and I'll make sure to upload the latest LB feat. SWIZZ tracks.
NEWS 3-23-00
Eve is going back to the studio. She's gonna start to write down some ideas for her new album. Also she will be making some songs for RYDE OR DIE VOL II. She says that Vol.1 was expiremental and that Vol. II Will be blazing.
DMX is in throuble with the LAW again. After being fined for speeding and carrying a small amount of mirujana during the RR/CM tour, he didnt show up in court. He has misdemoanor charges but it will be unlikely that he will spend any time in jail.
2/12/00
DMX will be named Entertainer Of The Year at the 14th Annual Soul Train Music Awards on March 4th at the Shrine Auditorium. His first two albums were both released in 1998 & are still on the Billboard Top 200. And his latest album will be at # 7 this week, so X has 3 albums in the Billboard Top 200. In addition, DMX will be performing on "Saturday Night Live" next Saturday, February 12th. You can also soon see DMX on shows like the "Queen Latifah" show on February 17th & 18th, & he also plans to shoot upcoming episodes of "Moesha" and BET's "Live From L.A."
Eve is currently in talks with UPN about a possible role for her in an upcoming series on the station. In the next few weeks, she will meet with writers & will be shooting a pilot for the series. Eve said that she is aware of the amount time a weekly series requires & the schedule demands involved. You can catch Eve on the Ruff Ryders/Cash Money tour starting at the end of the month & going through pretty much the whole US. Check Tour Dates for when you can check that.
CASHMONEY/RUFF RYDERS TOUR!!!
DATES
2/23 San Antonio, TX (Alamodome)
2/24 Rochester, NY (Blue Cross America)
2/25 Uniondale, NY (Nassau Coliseum
2/26 Auburn Hills, MI (Palace of Auburn Hills
2/27 Chicago, IL (Allstate Arena)
3/2 Buffalo, NY (Marine Midland Arena)
3/3 Philadelphia, PA (First Union Center)
3/4 Hampton, VA (Hampton Coliseum)
3/5 Hartford, CT (Hartford Civic Center)
3/8 Albany, NY (Pepsi Arena)

3/9 Washington, DC (MCI Center)
3/11 Nashville, TN (Gaylord Entertainment Center)
3/12 Memphis, TN (Mid-South Coliseum)
3/16 Cincinnati, OH (Firstar Arena)
3/17 Pittsburgh, PA (Civic Arena)
3/18 Atlanta, GA (Lakewood Amphitheater
3/19 Ft. Lauderdale, FL (National Car Rental Arena)
3/22 Houston, TX (Compaq Center)
3/24 New Orleans, LA (New Orleans Arena)
3/25 Dallas, TX (Starplex Amphitheater)
3/26 Kansas City, MO (Kemper Arena)
3/29 Minneapolis, MN (Target Center)
3/31 Raleigh, NC (Raleigh Entertainment & Sports Arena)
4/1 Baltimore, MD (Civic Arena)
4/2 Boston, MA (Fleet Center)
4/5 East Rutherford, NJ (Continental Airlines Arena)
4/7 Cleveland, OH (Gund Arena)
4/8 Charlotte, NC (Charlotte Coliseum)
4/9 St. Louis, MO (Keil Center)
4/13 Seattle, WA (Key Arena)
4/14 Sacramento, CA (Arco Arena)
4/15 Anaheim, CA (Arrowhead Pond)
4/16 Phoenix, AZ (Desert Sky Pavillon)