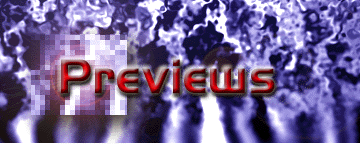 ROMEO MUST DIE
Romeo Must Die is the new movie coming out Mar.22. It's starring Jet Li and Aaliyah. DMX plays a small role as Silk, a part of a gang. Here;s some more detailed info:
William Shakespeare's streak as the hottest storyteller in Hollywood continues with this modern-dress variation on Romeo and Juliet. In this loose adaptation, Hang Sing (Jet Li) is a former police officer from Hong Kong who comes to the United States following the death of his brother, the leader of an Asian crime ring. Hang Sing discovers that his brother had become involved in a turf battle with an African-American gang, led by Isaak (Delroy Lindo). But his blood lust begins to subside when he falls in love with Isaak's daughter Trish (Aaliyah Haughton) and finds himself torn between his affection for her and his desire for justice against the men who killed his brother. Romeo Must Die was the directorial debut of noted cinematographer Andrzej Bartkowiak; the supporting cast includes Russell Wong and Isaiah Washington. -- Mark Deming
You can see a movie trailer here: (You will need Quick Time 2 and up.) (Get it at http://www.apple.com)
Here are some shots from the movie

Features tracks by Destiny's Child, Aaliyah and DMX, and many more. I will upload the songs with DMX to the site when it comes out Mar.28.